Managers and Partners / Consultants
Managers and Partners / Consultants
Trusting collaboration guaranteed: Professional qualification and long-standing operational management and consulting experiences enables us to take the clients perspective and by this to bring projects to a successful solution.
Dieter Kuck
Managing partner / CEO
Dieter Kuck, Diplom Kaufmann (equivalent to MBA), initially completed an apprenticeship as industrial business management assistant before studying for and obtaining a degree in economics.
After spending one year in the controlling department at a renowned technology corporation, he was placed in charge of one of the company's divisions and remained in this position for several years. Then, Dieter Kuck moved to a famous medium-sized group of companies in the position of commercial director.
In 1992, Dieter Kuck joined WEISER, KUCK & COMP. GMBH as partner and managing director, and he has been making a valuable contribution to the development of the consulting portfolio ever since. Dieter Kuck has been majority shareholder and CEO of the Managing Board since 1998.
Herr Kuck is member:
Industrieclub Düsseldorf e.V.
Wirtschaftsrat der CDU
Arbeitsgem. selbst. Unternehmer (ASU)
Schwedische Handelskammer
Peter Staubermann
Managing partner
Peter Staubermann, Dipl.-Bauing., Dipl.-Wirtschaftsing., has degrees in civil engineering and business administration.
He managed large-scale construction engineering projects for a leading German construction company until 1983, the majority of which related to industrial and administrative buildings.
This was followed by an eight year period as civil engineering manager in the cement industry, where he was responsible for sales, marketing and the development of dry construction materials. Then, he joined the management board of an international construction material producer and was placed in charge of the residential housing division.
Afterwards, as managing director of a medium-sized construction material production group, he was in charge of the sales organisations of five production companies.
Peter Staubermann joined WEISER, KUCK & COMP. GMBH as Managing Director in 1999.
Ursula Hardt
Managing Partner
Ursula Hardt is Managing Director and Partner of WEISER, KUCK & COMP. GMBH since 2019.
She joined WEISER, KUCK & COMP. GMBH as Executive Search Consultant, becoming Associate Partner in 2011.
She gathered over 20 years experiences within the executive search business.
Ursula Hardt is a cross industry all-rounder. She has long-standing experiences in recruiting different top- and middle-management positions within renowned medium –sized and owner-managed companies as well as in international groups. Clients and candidates benefit from her professional approach, her quality awareness as well as from her open way to communicate.
Ursula Hardt holds a degree in Translation Studies form Cologne University. In addition to her career path in executive consulting, she worked for several years for a French marketing company.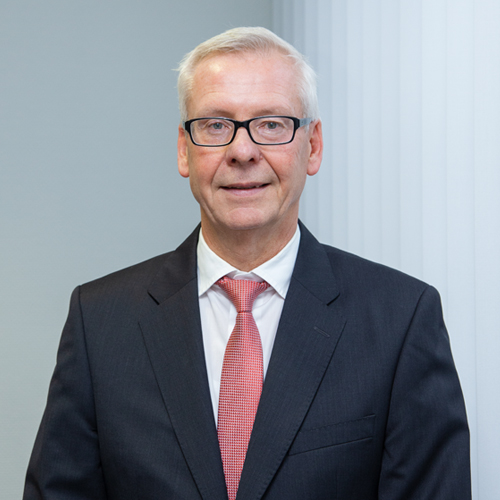 Stefan Sleegers
Associate Senior Partner
Stefan Sleegers graduated from the University of Münster with a degree in Business Administration. He headed the sales division of an international premium brand company until 1989. Then he moved to a leading US Consulting Company as executive search and management consultant. There he stayed for 10 years.
After having completed a management training in the US, he managed international consulting projects and was appointed as executive search director of the German division in 1995. In 1999 he joined WEISER, KUCK & COMP. GMBH as Managing Director and Partner. Today he serves as Associate Senior Partner and supervises exclusive consulting projects for the group.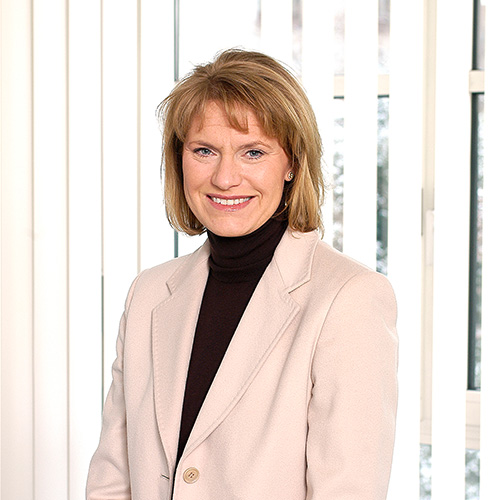 Petra Hardt
Associate Partner
Petra Hardt studied economic sciences and achieved her diploma in business administration.
In an international consulting enterprise she gained competences as a Consultant before joining the team of Weiser, Kuck & Comp in 1994. Petra Hardt commands perennial intersectoral experience in the executive search and the direct search of specialists in the top and middle management. Her focus lies on the construction and building supplier industry, the leasing sector as well as the whole- and retail sale sector.
As of 2012 Petra Hardt is an Associate Partner at WEISER, KUCK & COMP. GMBH
Ulrike Pickartz
Dipl.-Ökonomin
Associate-Consultant
Roswitha Esser
Consultant
Julia Oschek-Speckbacher
Associate-Consultant
Contact
WEISER, KUCK & COMP.
Management- und Personalberatung BDU
Hammfelddamm 10
41460 Neuss